The Bachelor of Business Administration (BBA) is a practical and international program designed to help students develop the fundamental business and management skills needed to kick-start their career. BBA students build the academic foundations for developing a successful career by learning key business concepts in their first and second years. They will advance to one of the four specializations (International Finance, Management, Marketing, or Entrepreneurship) in the third year by gaining in-depth knowledge. In their fourth year, students will put into practice the acquired knowledge and engage in industry-related activities for a smooth and efficient transition towards their first job experience.
Case studies, group projects and presentations, as well as workshops and competitions, will contribute to preparing students to meet tomorrow's demands in an increasingly complex business world.
Career prospects
The BBA program provides students with key competencies and business skills that prepares them to start a career in different industries. SolBridge graduates have pursued an international career in various industries in Korea as well as overseas. The list below highlights a representative sample of the type of careers SolBridge alumni have embraced.
Hospitality Management: International Marketing and Sales, International wine Merchant
Banking and Finance: Corporate Banking, Management Associate
Consulting: Financial Consultancy (CFA), Audit Tax Consultant
Cosmetics: International Marketing and Sales
Fintech: Blockchain Specialist
Energy: Green Energy Marketing
Diplomacy or Government Institutions: Support Executive
Entrepreneurship: Culinary Arts, IT services
Education: Founder of an educational institution
---
Curriculum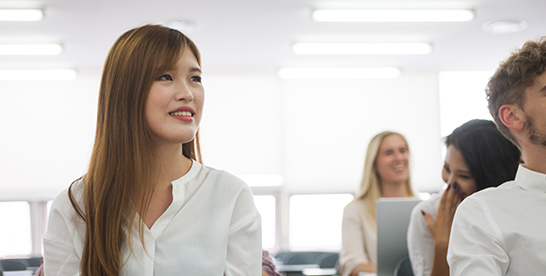 The BBA curriculum is designed to prepare students to excel as thought leaders in Asian business. While acquiring core knowledge related to Ethics, Business Communication, Statistics, Critical Thinking and General Business, students will acquire additional knowledge in various business-related disciplines.
Curriculum >
Admission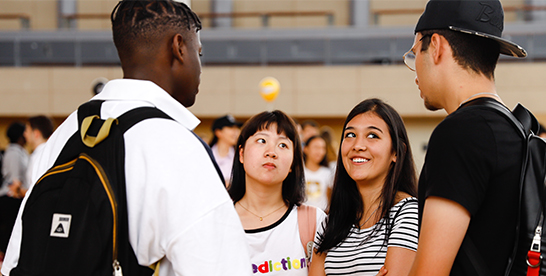 SolBridge is currently home to students from 62 different countries. We welcome applications from all around the world to enrich diversity on our campus.
Admission >
Student Experience
Each student experience is unique. Find out what it means to be a SolBridger.
Student Experience >
Scholarships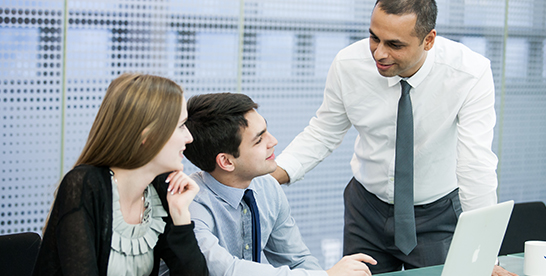 SolBridge offers financial aid in the form of admission scholarships based on the applicant's English proficiency, academic performance and extracurricular activities.
Scholarships >