SolBridge team places second in the Global Case Competition hosted by Nazareth College, USA
Category : [2021]
|
Writer : SolBridge
|
Date :
2021.06.23
|
Hit : 19,853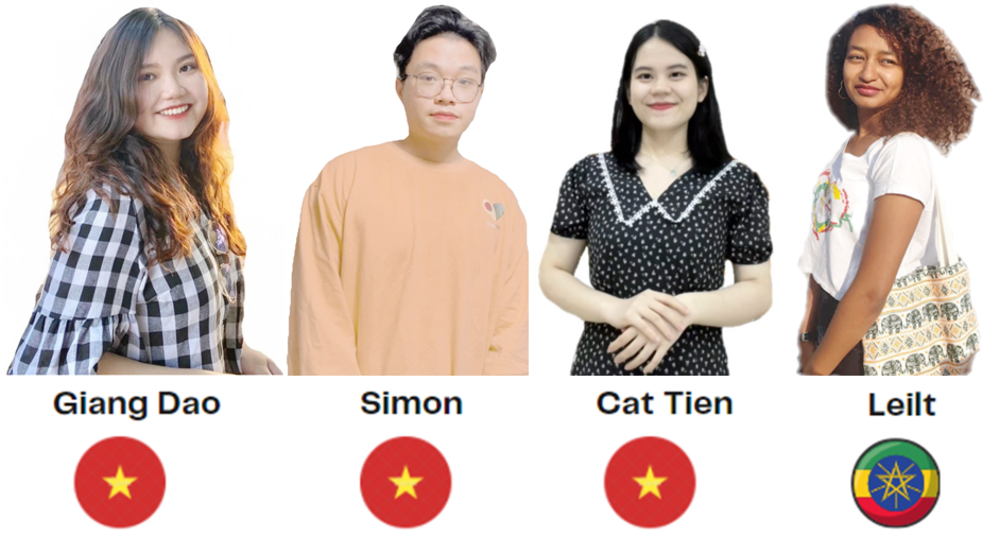 SolBridge students Nguyen Cat Tien, Dao Ngan Giang, Le Hoang Giang, and Leilt Assefa Gebeyehu placed second in the first annual Global Case Competition hosted by our partner Nazareth College, USA. Hosted virtually on May 21, 2021, the competition attracted teams from various countries, including United States, Finland, Hungary, Romania, Japan, and Vietnam.
In the competition, each team was required to submit the case analysis write-up and the video for the case study "The Video-Streaming Wars in 2019: Can Disney Catch Netflix?" written by Harvard Business School. The case focuses on the battle between the current video streaming entertainment leader Netflix and Disney's entertainment conglomerate, when Disney introduced Disney+, and take action in a fight for dominance in the video-streaming-subscription space. Based on the information given in the case, the teams were expected to judge whether Bob Iger, CEO of Disney - and his team of executives found the right formula to unseat Netflix as the leader in video streaming. Was there room for both players in the marketplace? Or Netflix, led by CEO Reed Hastings and his team, need to respond in some way to the looming threat posed by Disney?
Additionally, the teams were required to address three additional questions in the video analysis:
1. Determine if the streaming entertainment industry sustains its growth beyond the pandemic, given the fact that the global spread of the pandemic fueled the growth of the entire industry.
2. Analyze the role technology potentially plays in the entertainment business in the future.
3. Discuss the opportunities and challenges when entertainment is merged with technology.
A diverse panel of judges assessed the quality of participants' analyses and their presentations, and winning teams will be awarded cash prizes.
"Given the difficulties of differences in time zone, the process was a weary but yet thrilling experience for the team. Throughout the process, we gained a lot of valuable experiences and information on how to analyze, research, and present." – said the team.
Congratulations to the team!