SolBridge students appointed as Honorary Ambassadors for Daejeon Metropolitan Express Transit Corporation
Category : [2020]
|
Writer : SolBridge
|
Date :
2020.09.28
|
Hit : 24,443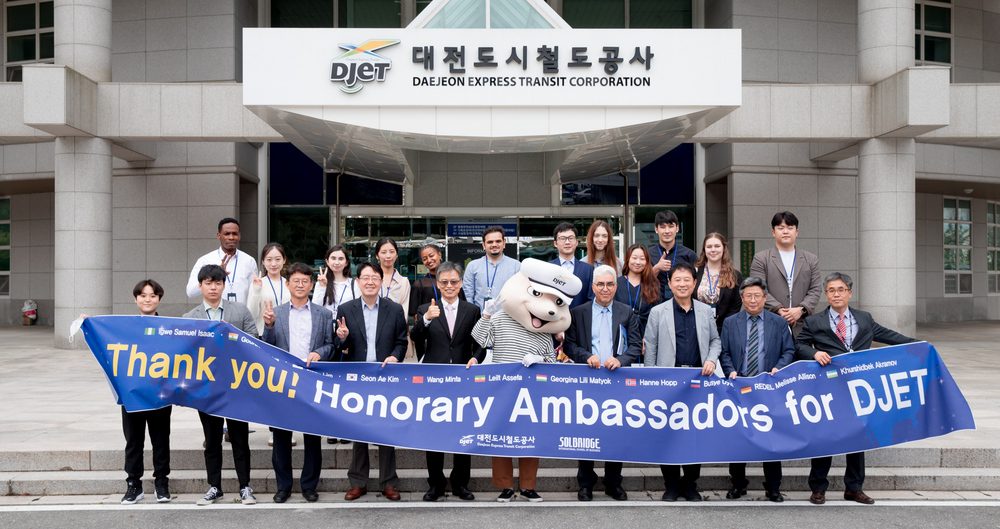 On Friday, September 25, 2020, Daejeon Metropolitan Rapid Transit Corporation (DJET) appointed 11 SolBridge students as honorary ambassadors. The selected students represent different countries, including; China, Ethiopia, Germany, Hungary, India, South Korea, Nigeria, Norway, Russia, and Uzbekistan.
In a ceremony held at DJET headquarters, chaired by DJET President Mr. Kim Kyung Chul and Dean Bouchikhi, the ambassadors were formally appointed and introduced to DJET operations.
The partnership with DJET, inaugurated by the signing of a Memorandum of Understanding in May 2020, is another achievement for SolBridge in its efforts to increase collaborations with industry and provide learning opportunities for its students.
Under the slogan "Think Global, Act Local," the ambassadors will provide feedback and suggest improvement to make the Daejeon subway a foreigner-friendly network. "Safety and convenience are vital to the management of the subway network; the honorary ambassadors will help us improve these critical points at the train stations," said President Kim. Input from SolBridge students will help DJET prepare for the 5,000 delegates from 140 countries, who will attend the World Federation of Local Governments meeting to be hosted by Daejeon in 2022.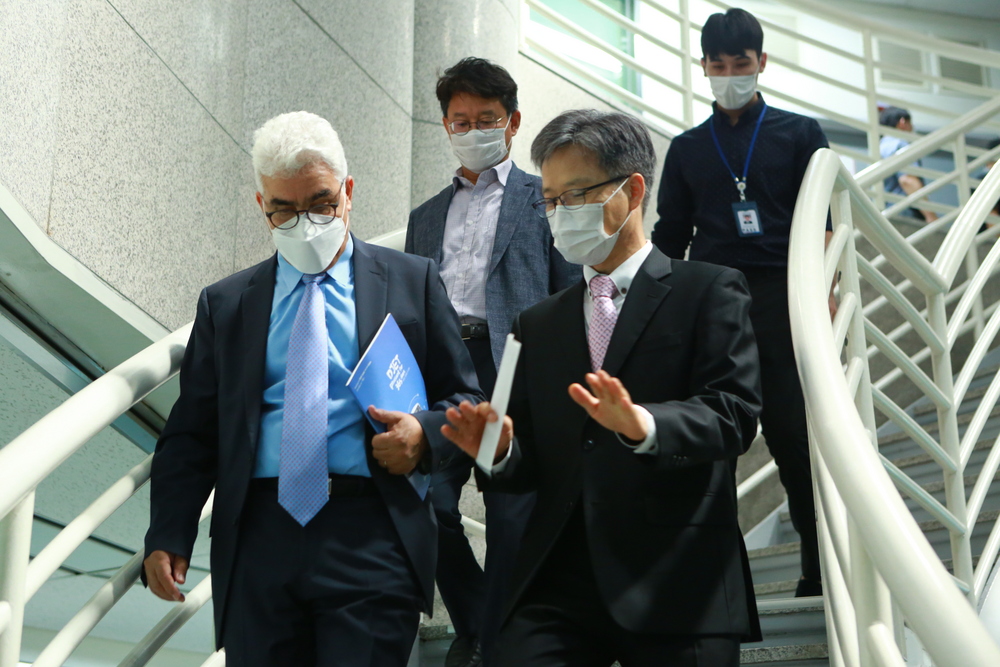 Students shared their enthusiasm and excitement in participating in this project. "One of the reasons I decided to study here is the amazing technologies in Korea, and I am thrilled to be part of the initiative representing my country and SolBridge." - Leilt Assefa, Ethiopia.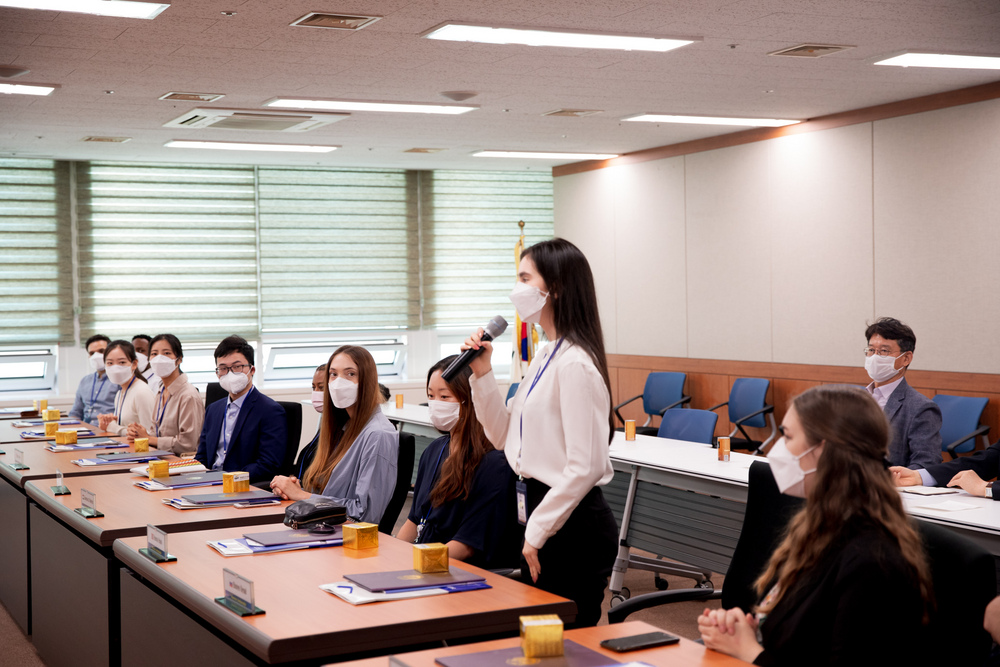 In his closing remarks, Dean Hamid reminded the students of their double responsibilities of representing SolBridge and DJET as ambassadors and encouraged them to maximize their learning through this opportunity.