Woosong University awards honorary doctorate degree to CJ Group Chairman Sohn Kyung-shik
Category : [2020]
|
Writer : SolBridge
|
Date :
2020.09.01
|
Hit : 17,594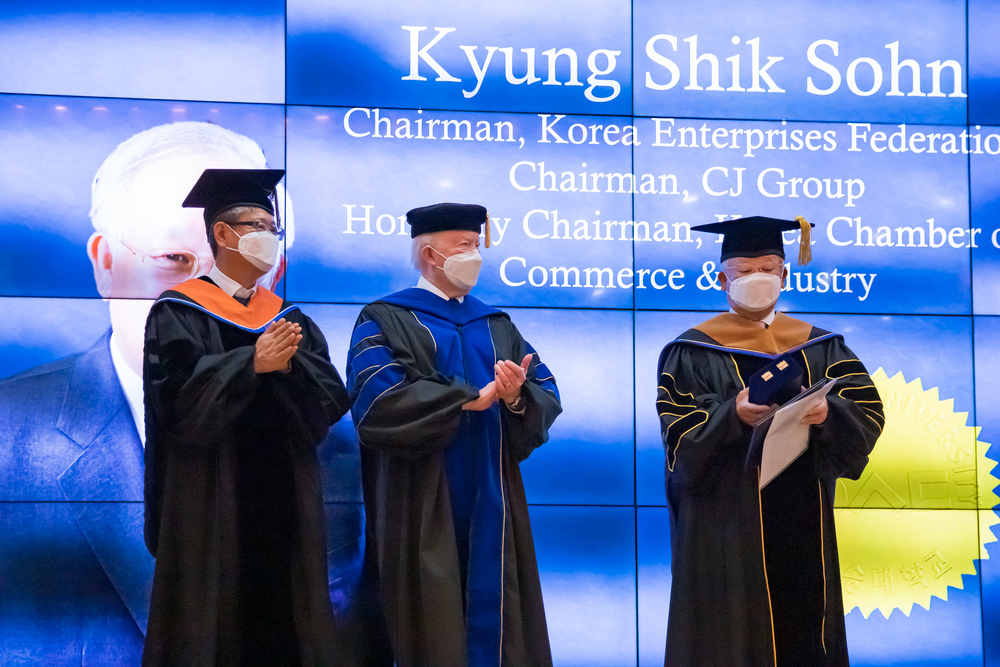 On Monday, 31 August 2020, Woosong University awarded an honorary doctorate in Business Administration to Mr. Sohn Kyung-shik, Chairman of CJ Group, a leading Korean conglomerate, and Chairman of the influential Korean Enterprise Federation. The ceremony took place at SolBridge during the welcome convocation event for new incoming students for the Fall 2020 semester.
Woosong University confers honorary doctorate degrees to distinguished people who have made significant contributions to Korea's social and economic development as well as to academia.
Mr. Sohn Kyung-shik has contributed enormously to Korea's economic and social development.
In his acceptance remarks and address to the students, he emphasized the importance of soft skills in the era of the Industrial 4th Revolution and the ability to speak several languages.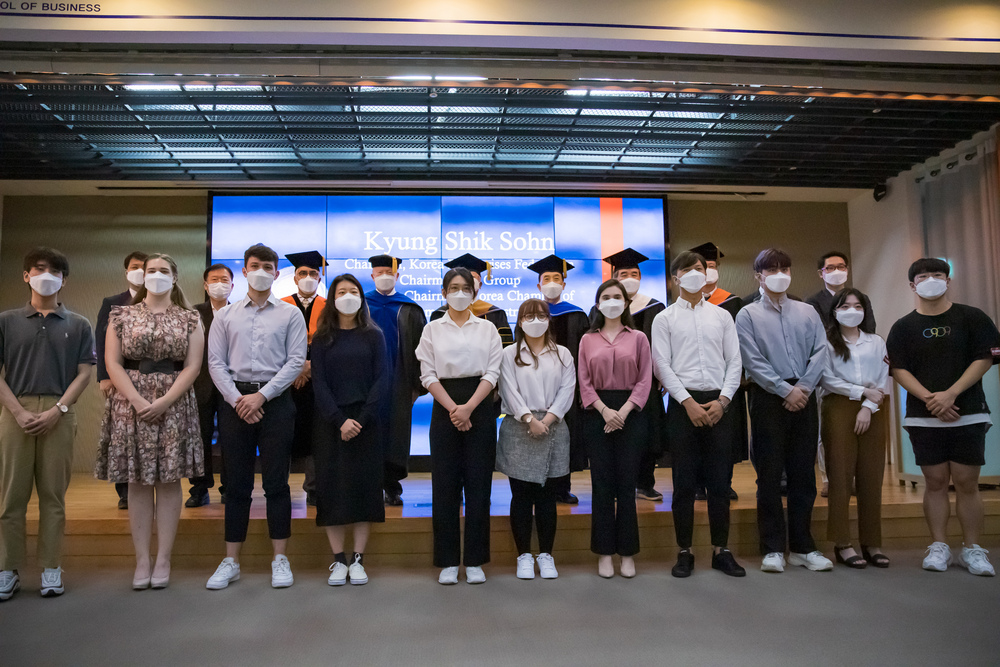 The ceremony was attended by the President of Woosong University, Dr. John E. Endicott, Founder of Woosong University, Dr. Kim SungKyung, Chairman of Woosong Educational Foundation, Dr. Dal Yeong Lee, Dean of SolBridge International School of Business, Dr. Hamid Bouchikhi, and representatives of new students, existing students, faculty, and staff.