Winner of the 2012 Student Council T-Shirt Contest
Category : [2012]
|
Writer : 관리자
|
Date :
2012.04.26
|
Hit : 30,906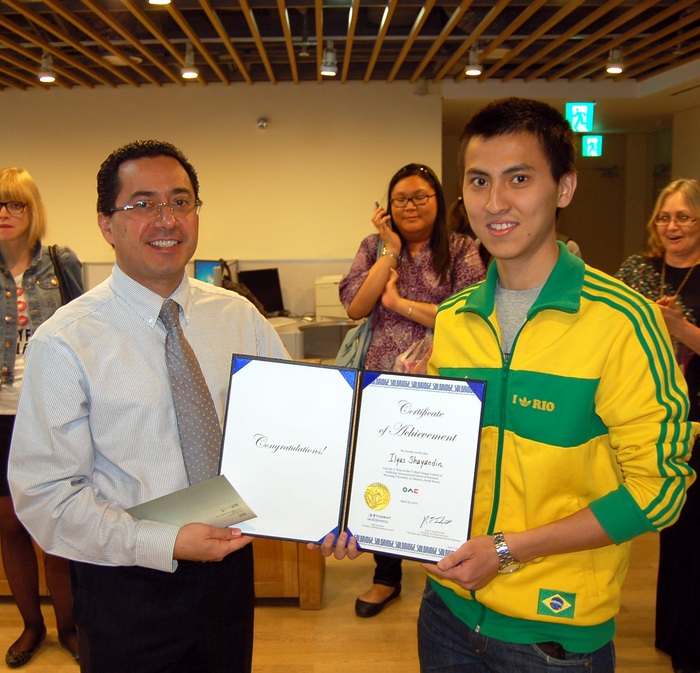 On Wednesday, April 25, 2012, Ilyas Shayandin was announced as the winner of the 2012 Student Council T-Shirt Contest. His award-winning design was among twenty designs submitted to the student council in preparation for the Woosong Sports Day in May.
---
All SolBridge students were eligible to submit designs to the student council by the following guidelines: the colors had to be white, blue, or both; the design must include a catch phrase or expression; appropriate and legible font style and size had to be used; and the design must include SolBridge International School of Business, the student council name or logo, as well as the name of the designer.
Congratulations to Ilyas and his award-winning design!