2019 SolBridge Corporate Advisory Council Meeting
Category : [2019]
|
Writer : SolBridge
|
Date :
2019.06.12
|
Hit : 27,394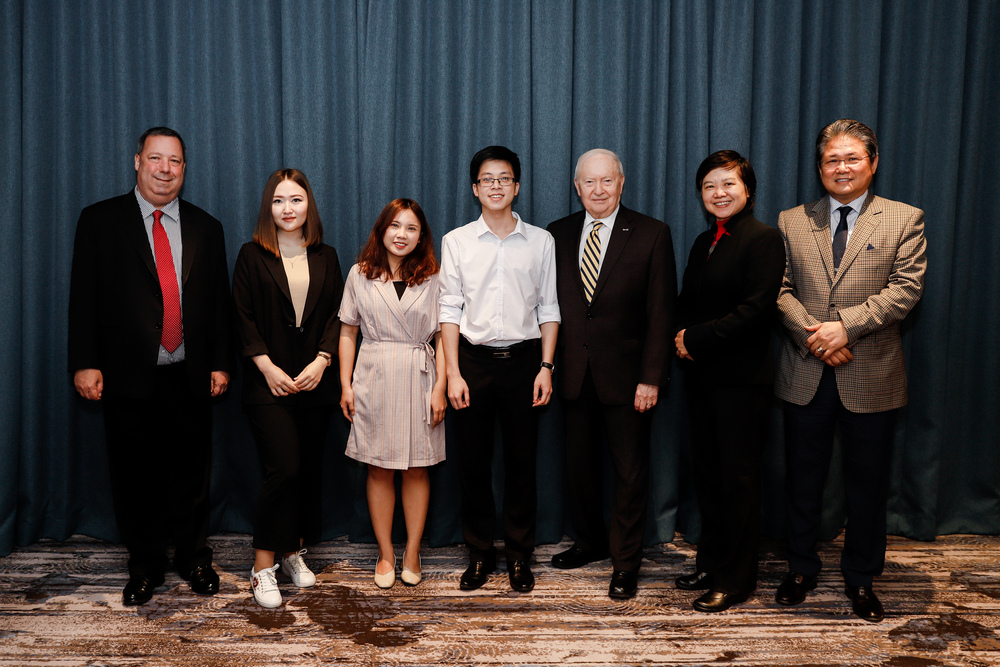 On 31st May 2019, SolBridge held this year's corporate advisory meeting in Seoul with some of the members of SolBridge Corporate Advisory Council (CAC). The CAC consists of a group of senior executives in various industries based in China, India, Korea, and the USA with in-depth experience in operations throughout Asia. Their collective experience covers a broad range of well-established large corporations as well as small entrepreneurial organizations in both the not-for-profit and for-profit sectors.
In attendance were senior representatives from M.K International Inc, Global Foods and Beverage Technology Associates, L3 Technologies, Bank of New York Mellon, SolBridge top management, faculty, and MBA student representatives who were also the winners of the 2019 Woosong Website and Fintech competition. The meeting highlighted new developments at SolBridge including the introduction of the MSc in Marketing Analytics Program in Spring 2019 as a result of the increasing demand of Marketing Analysts, a presentation by the students for their Fintech idea and the discussion of the future of SolBridge.
The role of CAC includes reviewing SolBridge curriculum to ensure it is relevant addressing the current and future needs, helping SolBridge students to focus their careers on the rapidly growing economies in Asia, one-on-one mentoring to high potential SolBridge students and providing meaningful internship and job opportunities to SolBridge students and graduates.