SolBridge Hosts 2021 Job Fair
Category : [2021]
|
Writer : SolBridge
|
Date :
2021.12.01
|
Hit : 8,404
On November 19, 2021, SolBridge Career Development Center hosted a job fair that welcomed over 15 Korean and global recruiters. Representing different fields from Health care, consulting, Logistics to Human resources, the companies included; ROKIT Healthcare, ADECCO, IRIS Korea, Daejeon Science Industry Promotion Agency, UPS, Alchera, Daejeon Marketing Corporation, Danurim, SK Innovation, Concentrix, and Samsung Display.
The fair included special lectures from experts related to career development, job placement strategies, and clinical interviews. In addition, this was an opportunity for SolBridge students to receive feedback on their resumes and get to know their potential employers through one-on-one meetings.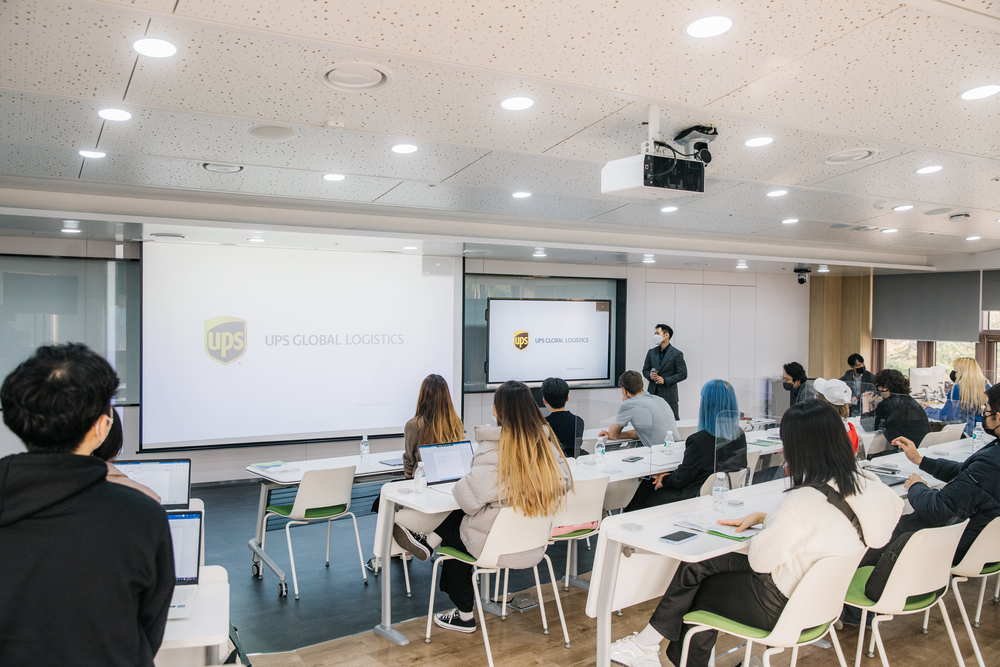 Students got to conveniently get interviewed by multiple companies in one day in the same location.