Woosong University signs MOU with Sun Dental Hospital
Category : [2019]
|
Writer : SolBridge
|
Date :
2019.02.20
|
Hit : 22,347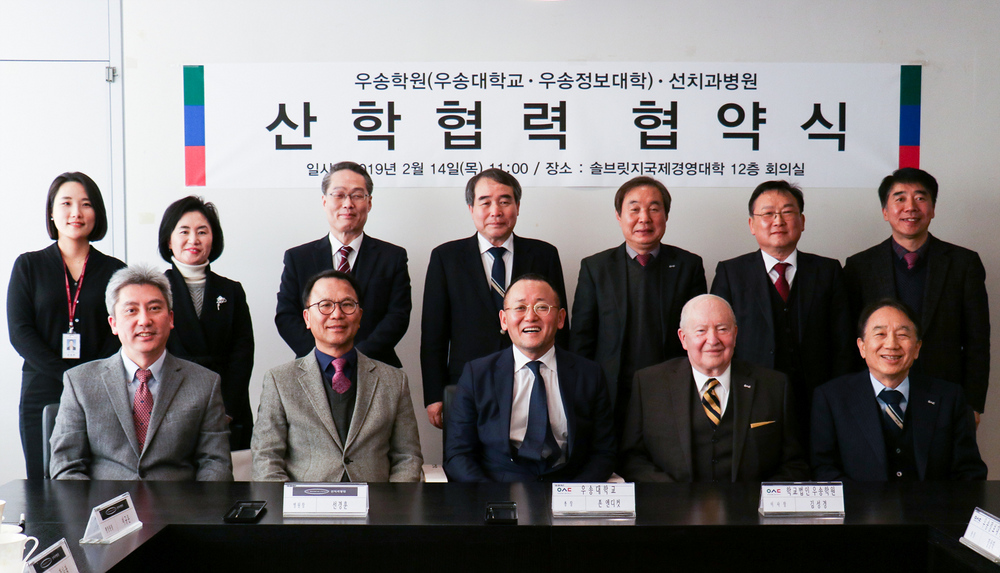 Woosong and Sun expect to provide advanced medical benefits to local foreigners with the cooperation between the University and the Hospital.
Woosong University President John Endicott and Woosong Information College President Jung Sang Jik hosted Kyung-Hoon, Sun, President of Sun Dental Hospital to sign an MOU for further cooperation between their respective institutions. This agreement lays the foundation to expand mutual growth for medical services.
Because of this agreement, faculty and students from Woosong University and Woosong Information College and their family members will be able to receive the best and most advanced medical benefits from Sun Dental Hospital.
Sun Dental Hospital will operate a consult desk hot-line to help international patients make dental reservations or medical treatment consultations.
The President of Sun Dental Hospital said that "To provide the best medical service to the patients is our goal and mission and it is applicable to all the patients"
According to Woosong University president, John Endicott "This MOU allows multicultural families of international students and faculty from Woosong to receive the benefits of Sun Hospital's advanced medical facilities. It is big and significant that both hospital and University cooperated to cultivate healthy talented people".
Sun Dental Hospital has been striving to provide top medical and dental services as the first medical hospital in Daejeon with 34 specialists and general doctors. It provides 15 medical offices and centers with state of the art equipment.