SolBridge Toastmasters Club gains their Charter status
Category : [2012]
|
Writer : 관리자
|
Date :
2012.02.22
|
Hit : 22,862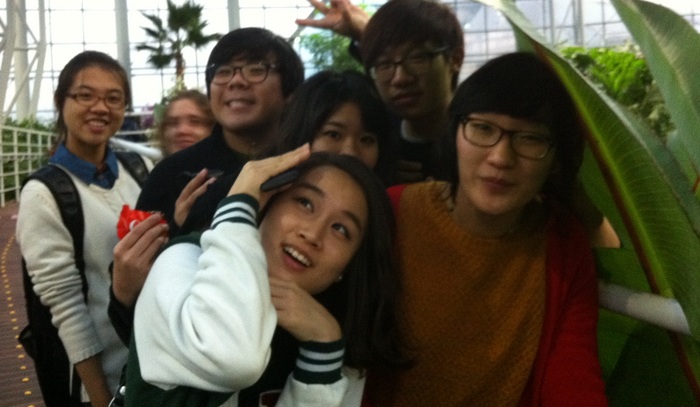 SolBridge International School of Business fosters a vibrant extra curricula environment, where students are encouraged to develop their leadership skills through clubs and a wide variety of team-based activities. One particular group that has grown in membership and reputation during the last year is the SolBridge Toastmasters club.
---
Based on the non-profit model for Toastmasters International, SolBridge Toastmasters is now a member of a global community of more than 13,000 clubs with 270,000 members. The focus of Toastmasters is to help members improve their speaking and leadership skills through a disciplined agenda of activities for each meeting.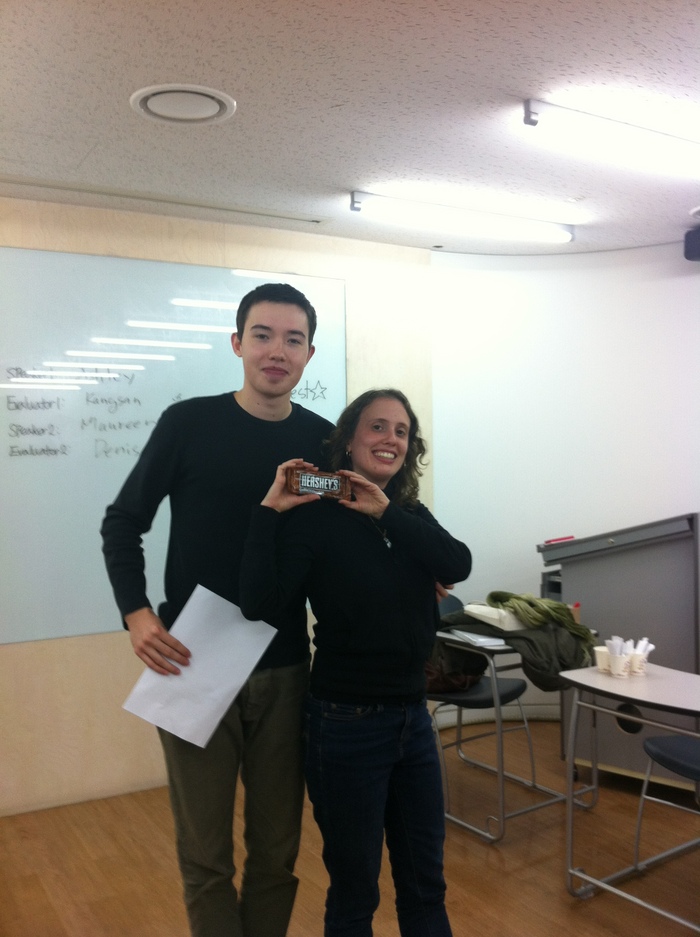 Each meeting is designed to encourage public speaking skills, with designated members fulfilling certain roles such as grammarian (catching grammatical mistakes), time keeper (watch the yellow cards!), counting 'ums' (um – we all do this…..) and adhering to parliamentary procedures (running a good meeting). Each meeting is a 'learn-by-doing' workshop in which participants hone their speaking and leadership skills in a no-pressure atmosphere, with a typical weekly meeting lasting 60 – 90 minutes. There are no instructors in a Toastmasters meeting. Instead, members evaluate each other's presentations, by giving positive feedback and constructive suggestions. There is also an impromptu element where participants talk on an assigned topic, and attempt to weave in the theme word for the meeting.
During February 2012, SolBridge Toastmasters achieved 'Charter' status, which guarantees their legitimacy in the Toastmasters network. Gaining this status is a significant achievement for this young club, and something they have worked hard to accomplish. The benefits of being chartered include working within the Toastmasters network to participate in national and global events such as speech competitions, and enjoying reciprocal rights when visiting another country: you can join a local chapter of Toastmasters and participate in their local meeting.
Congradulations to the SolBridge Toastmasters club on achieving their charter status this year. You can find them on Facebook. Here is a promotional word from Angie, President of SolBridge Toastmasters: Click Here