SolBridge Participates in the Global Challenge Program in Singapore
Category :
|
Writer : Rezia Usman
|
Date :
2017.09.07
|
Hit : 5,761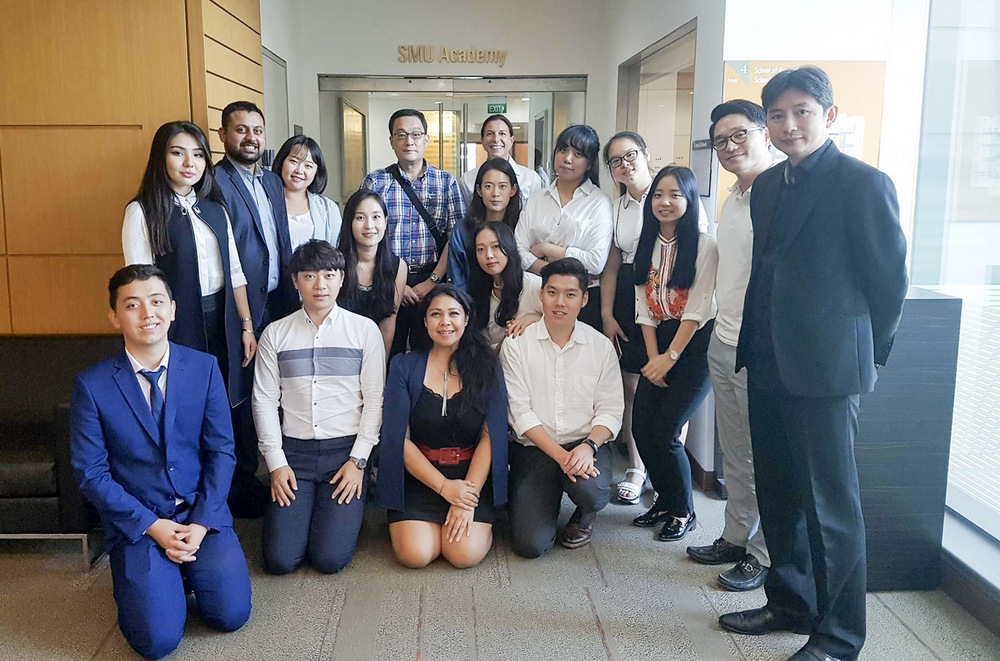 SolBridge International School of Business successfully sent students in another enriching event, Global Challenge Program (GCP), which took place in Singapore on August 19 to August 23, 2017. Attended by 12 students from various nationalities such as South Korean, Uzbekstans, Chinese, and Pakistani, the theme of the GCP this time was "Business Innovation in Singapore." It is no secret that Singapore is one of the leading countries in Asia Pacific for economic development. Though the country has a relatively small population, Singapore has been dubbed as a country of business hub and haven. Many large corporations set foot and rooted in Singapore when it comes to business expansion in Asia. However, Singapore recently is also well-known for its groundbreaking strategy in fostering start-up businesses. As such, it is a suitable opportunity for students to learn how both established corporations and growing businesses thrive in Singapore to take over Asian market. SolBridge students had an enlightening two-day workshop and industry visits that were accommodated by the prestigious Singapore Management University (SMU). Led by Anne Valerie Ph.D., a Professor of SMU focusing on Innovation and Entrepreneurship, the students were informed during the workshops that innovation is crucial to thriving in business.
The activities that students observed during this visit include both the ones that are more well-known worldwide and the ones that are gaining popularity in Singapore. For established companies, they visited LG, SKTI, and also observed Universal Studio Singapore to see how they try to keep up with innovations despite being large with a more rigid structure and bombarded by smaller companies. While for inspirations, the students visited multiple start-up companies like BASH, Innovation Playground, and Timbre that are refreshing in approach while depicting millennials as the leaders. The SolBridge team also visited Haji Lane, a street full of culinary and beverage small businesses, as part of their market research to compare with giant companies like Universal Studio Singapore. Also, the visit included Economic Development Board of Singapore office; a government organization that observes and encourages investors to invest in Singapore, to know more about Singapore's effort in keeping the country abreast of economic influence in the region. On the last day, students teamed up to present about the reflection of the innovations in Singapore in comparison with South Korea and based on the presentations; the students engaged in the understanding that business opportunities always side to those who are innovative. As such, it doesn't matter if the business is grand or basic in scales as long as they keep themselves forward in ideas.