Spring 2017, Asian Case Competition
Category :
|
Writer : SolBridge
|
Date :
2017.06.20
|
Hit : 5,973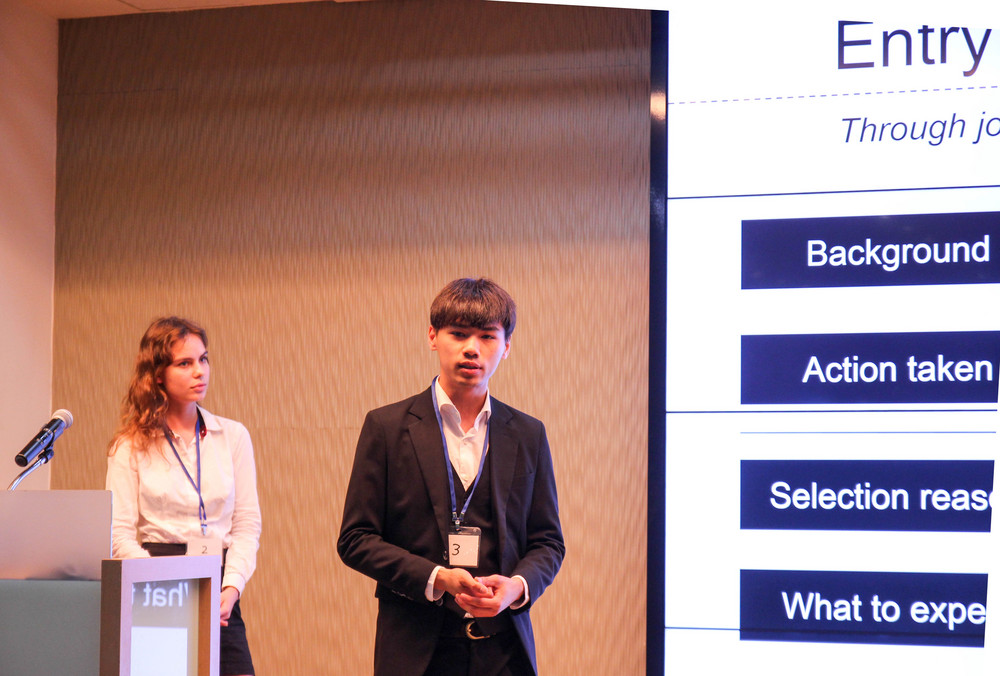 SolBridge conducts the Asian Case Competition in two different categories; The Asian Case Workshop (ACW) focusing on Vietnam, Thailand and Korea and the Asian Case Study (ACS) that focuses on China and Asian countries other than those covered in ACW.
These two courses are popular among senior BBA Students because the winners from both these competitions participate in the "Global Challenge" program. Under the Global Challenge program, the winners of the Asian case competition are taken to one of the three different Asian countries to compete with students from our partnering Universities.
In spring (2017) semester, Prof. Mahmood A. Awan managed both the courses and the competition. This semester had over 200 students enrolled in the two courses. Two sections were created for each category and groups formed by the instructor in each class to work on cases. During the semester two major presentations were made, and students were selected based on their individual performance for the final presentation.
Towards the end of the semester, 16 finalists both from ASW and ACS were selected. The selected students were placed into new groups of four and assigned new cases. The ACW were allocated "Vietnam: Market Entry Decisions" case and ACS groups were given "Uber: Managing a Ride in China" case.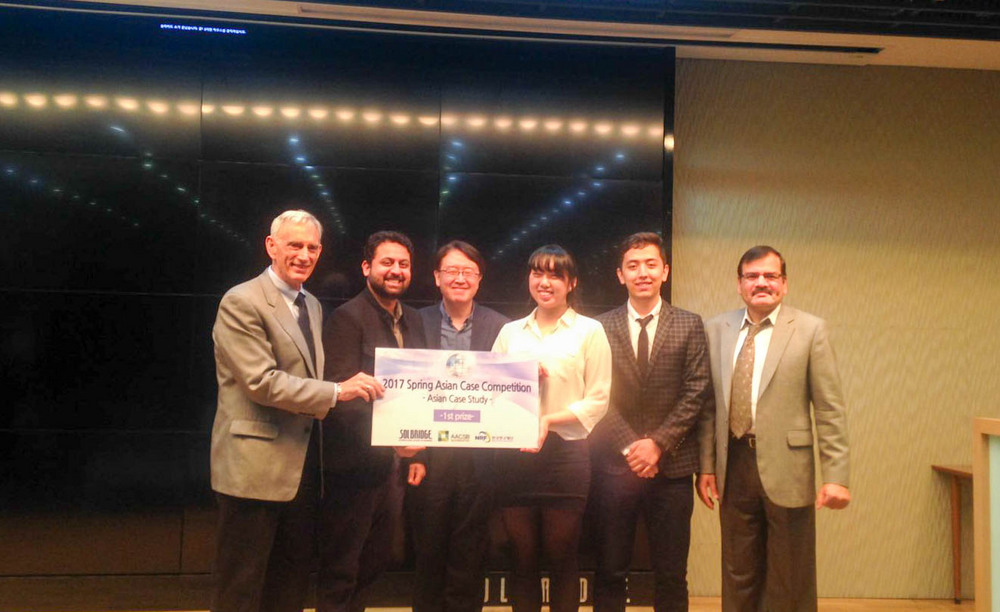 On 29th May 2017, the final competition was held at SolBridge with an open invitation to everyone. The students presented to a panel of judges; Prof. Xiangcai Meng, Mr. Y.K. Cho, and Dr. Syed Jamal (Professor at Endicott College). After the deliberation of judges, the top two teams for both ACW and ACs were announced. The winning teams are set to participate in the Global Challenge Program taking place in Vietnam and Singapore in August 2017.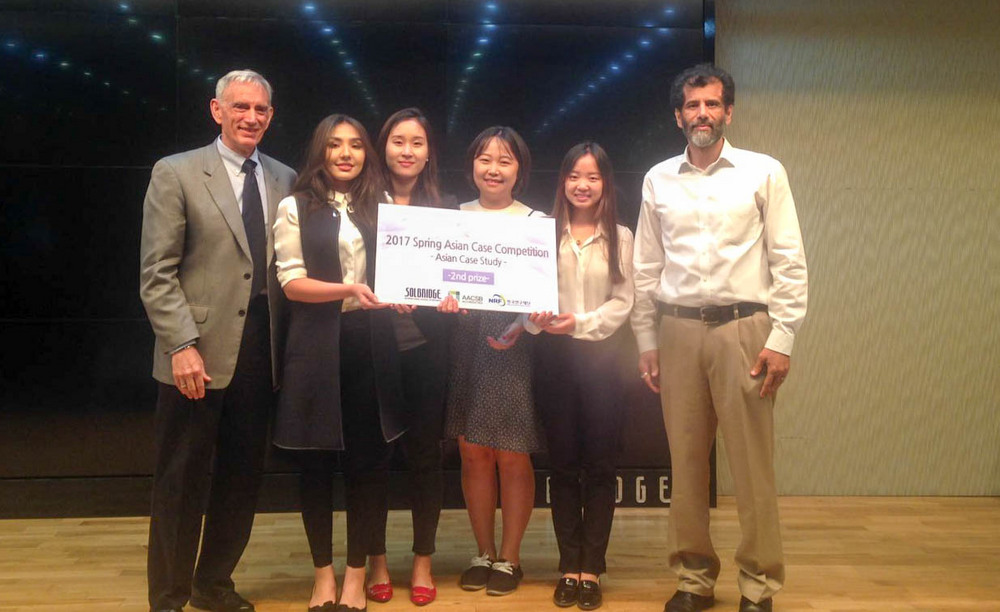 We would like to congratulate the winning students and wish them the best of luck in the Global Challenge Program ahead.